Maha Shivaratri, which falls on the 24th of February, is one of the most significant festivals for Hindus across the world. On this day, the devotees gather in huge numbers with abundant offerings to please their beloved deity – Lord Shiva. One characteristic feature of this occasion is marked by fasting or the Maha Shivaratri Vrata, where-in some devotees opt to fast throughout the day without consuming a single drop of water. However, majority of devotees follow a special diet consisting largely of fruits along with plenty of water and milk which keeps them hydrated. The Maha Shivarartri Vrata is considered to be very important Vrata for the Hindu community, and has been observed diligently by majority of Hindus through centuries under several regional modifications. According to ancient scriptures, if a devotee observes the Vrata with utmost sincerity, Lord Shiva absolves him of all his sins and blesses him with abundant prosperity
The Maha Shivaratri fasting begins on the morning of Shivaratri and ends next day morning or the amavasya morning. Since it is a long upvaas or vrat, many people consume a special meal known as phalar.
Majority of Hindus on Maha Shivaratri wake up and don fresh new clothes after a bath and head straight to the nearest Lord Shiva temple to place their offerings in the form of milk, fruits and bael leaves. Some also offer honey, curd, ghee and sweets alongside milk, and light incense sticks and ring the temple bell to invoke the blessing of Lord Shiva. Unlike other Hindu festivals, where after performing the puja of the deity a feast follows, on Shivaratri the fast continues all through the day and night. Devotees observe an all-night vigil while chanting hymns in praise of Lord Shiva. Even during the night, Shiva Lings are given holy bath every three hours.
(Maha Shivaratri 2017: Pooja, Vrat Vidhi and Timings)
 
While some devotees opt for a full fasting without consuming a single drop of water, for many others it is not a practical option due to illness, job or old-age, therefore they have a special meal marking their Shivaratri Vrat, laden with fruits, milk and water. No meal is eaten after sunset on Shivaratri day. Next meal is taken on the morning of amavasya (next day morning) after doing puja.
Maha Shivaratri Special Diet
Here is a brief note on the food that is eaten on Maha Shivaratri –
Non-cereal food such as boiled potatoes which is made into a curry without onion, garlic, ginger or turmeric, characterises a typical Shivaratri meal of the afternoon, also known as phalar in some communities.
(Maha Shivaratri: 5 Quick and Easy Desserts)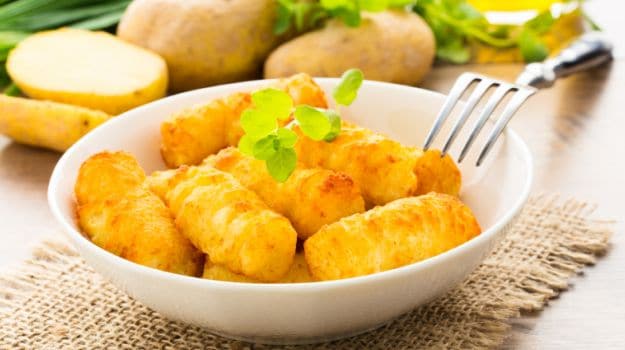 Sabudana (tapioca) khichdi, upma,pakora and kuttu singahri ka puri are some popular dishes consumed by devotees across the world.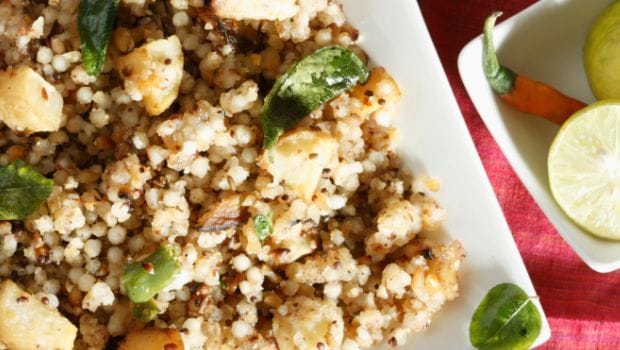 You can also try making sweet dishes thandai, lauki ka halwa, kaju katli, pumpkin pancakes, and others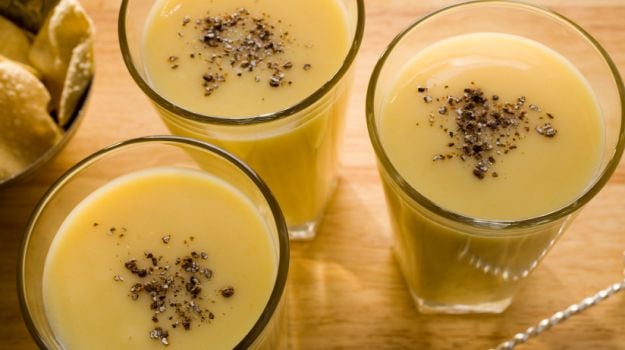 For snacks, tryaloo tikki, aloo pakoda, raw banana vadas, singhada flour pakoda, sweet potato chaat, paneer and aloo chat (without spices).
​​​          (Not Just a Vrat Ingredient: 10 Exciting Ways to Cook With Singhara Atta)